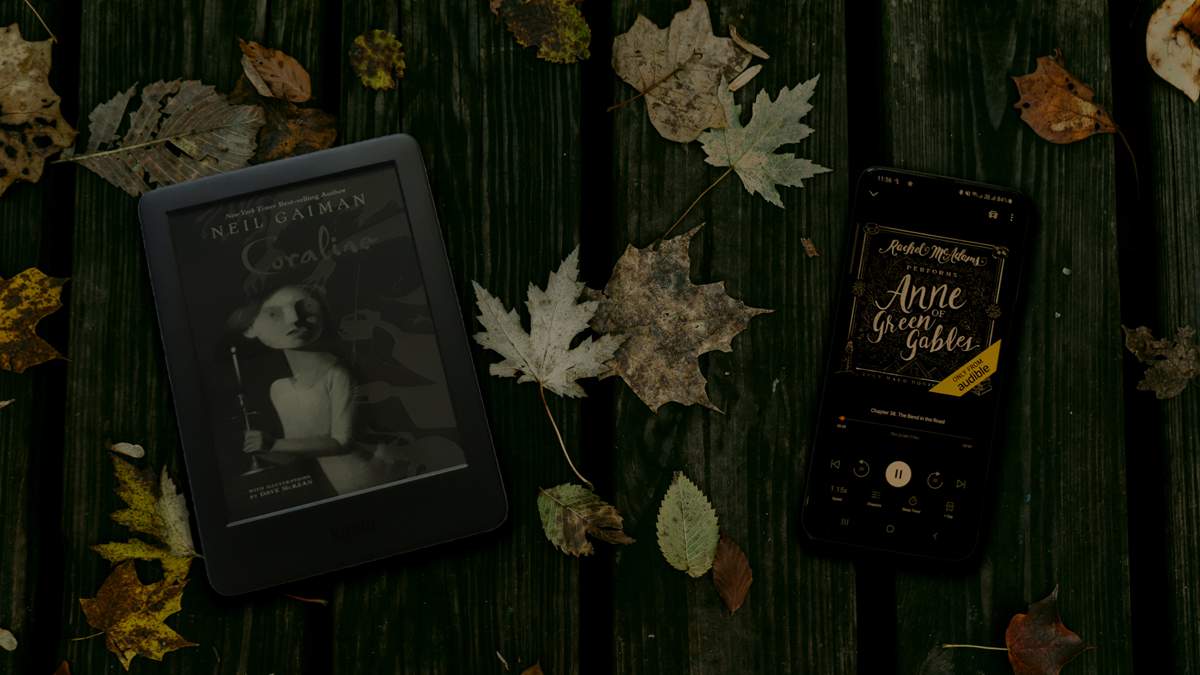 Perfect Books to Feel the Halloween Fall Vibes 2021

Sandaru R., 7 months ago
0
5 min

read
318
Autumn is definitely my favorite season. The weather is nice and cozy, the vibrant colors of yellows and reds, the Halloween season with Pumpkin everything with spooky movies on TV, I just love Autumn and Halloween. This year I wanted to experience that cozy and spooky vibes by reading a lot of fall reads. Here are the best books that I think are the best for 2021 fall reads.
Halloween Reads on Print
1. The Graveyard Book by Neil Gaiman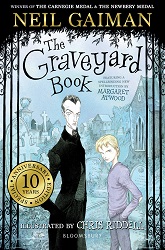 "The fallen autumn leaves were slick beneath Bod's feet, and the mists blurred the edges of the world. Nothing was as clean-cut as he had thought it, a few minutes before."

It is still not Halloween if you haven't picked up a copy of Neil Gaiman's books. As a result, I added this and another book by Gaiman to this list. The story is about "Bod" a small boy who lives in a graveyard after the ghosts in it adopt him as a toddler when his own family was murdered by a mysterious man.

I believe that if I had read this book when I was younger, I would have loved it more. For me, the tale is too YA. However, I enjoyed the characters and the spooky vibes overall. Without a doubt, a very peaceful, pleasant little tale for the Fall season.
2. Coraline by Neil Gaiman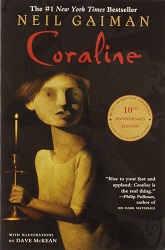 "Fairy tales are more than true: not because they tell us that dragons exist, but because they tell us that dragons can be beaten."
Coraline, another Neil Gaiman book on the list. Unlike The Graveyard Book, I really loved the book to pieces even though Coraline is also a Young Adult fiction. Probably because I have watched the Coraline movie at least 3 times before reading the actual book. The book is quite short and you could probably finish this in a couple of hours.
The story is about a curious little girl Coraline who moves into a new house with her always busy parents. She decides to explore the house and finds a door that leads into a different dimension of her same house where she meets her "other mother" and her "other father", the creepy version of her parents who have buttons for eyes!
3. And Then There Were None by Agatha Christie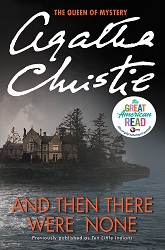 "One little Indian boy left all alone; He went and hanged himself and then there were none."
One of Agatha Christie's best stand-alone mystery novels And Then There Were None is a story about a group of strangers on an island on a holiday and begin mysteriously disappearing one by one. Their only clue is the framed and hung TEN LITTLE SOLDIER BOYS nursery rhyme in each of their rooms, and their disappearances all follow the same pattern said in the poem.
It's such an amazing short book that, if read on Halloween, would definitely keep you on the edge of your seat.
4. Pine by by Francine Toon

"Up in her bedroom, she lays her tarot cards out on the bed. A draught creeps across her shoulder blades and, for a moment, she gets a strange feeling of a hand, reaching out of the darkness."
When Niall returns home with his daughter Lauren from a Halloween trick-or-treating session, a woman stumbles out of the woods in front of them. Much to Lauren's surprise, her father brings the woman home back with them only to discover she is gone in the morning and Niall has no memories of her. People begin discovering dead animals and stone circles in the surrounding area. The true mystery begins when Lauren develops an uneasy feeling that her mother's disappearance a decade earlier was not a simple disappearance.
The autumnal and wintery backdrop in the Scottish Highlands, combined with the witchy haunting vibes of the novel, create the ideal atmosphere for a fantastic Halloween read.
Halloween Reads on Audio
1. Anne of Green Gables by Lucy Maud Montgomery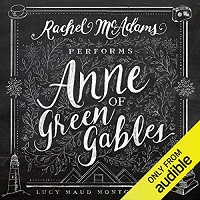 "I'm so glad I live in a world where there are Octobers."
Anne of Green Gables is unquestionably a seasonless novel. Anne, a very stubborn but charming red-headed orphan girl mistakenly sent to the Gables to live with an older sibling pair who wanted a boy. Anne's peculiar character and boundless imagination convince her siblings to keep her rather than return her. Anne's entire life is going to change as she falls in love with the new life at the Gables.
The story's exquisite landscape descriptions of flowers and trees at Green Gables, as well as the delectable chapters about various delicacies, brilliantly capture the charm and warmth of autumn. It was truly refreshing. I'd recommend the audiobook read by Rachael McAdams because it gives another dimension to this tranquil story.
2. Thirteen Storeys by Jonathan Sims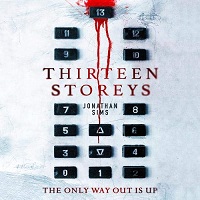 "Nothing worth doing should be easy, she had always felt, and that included living."
Despite the audiobook's length, I was never bored and found myself wanting more and more. The build-up to the climax was thrilling and incredible. I enjoyed the fact that I was required to complete my own homework and take notes on each character in order to avoid missing any details. Due to the fact that it is a parallel story involving multiple characters, it was amazing to discover how details from one character's story became entangled with another's.
The performers were excellent, and the music was easy to listen to. This has the gore haunting elements that I normally avoid due to my dislike for them. However, the TW is not excessive, and this is an excellent audiobook for a Halloween night!
3. Sadie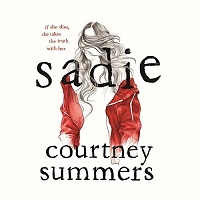 "Girls go missing all the time"
If you love crime podcasts, this is the book for you. Sadie, a nineteen-year-old who recently lost her younger sister in an unsolved murder, flees home searching for the culprit. Her mother is an alcoholic and irresponsible woman. Sadie's surrogate grandmother, distraught about the loss of both girls, approaches true-crime podcast narrator West McCray for assistance in locating Sadie. We get to follow the Story Sadie narrates and the podcast of McCray. With an entire cast reciting the dialogues, the audiobook is incredible, McCray's podcast running concurrently with Sadie's narration, and the sound effects enhance the experience even more. It was similar to listening to a movie rather than a novel.
Related posts