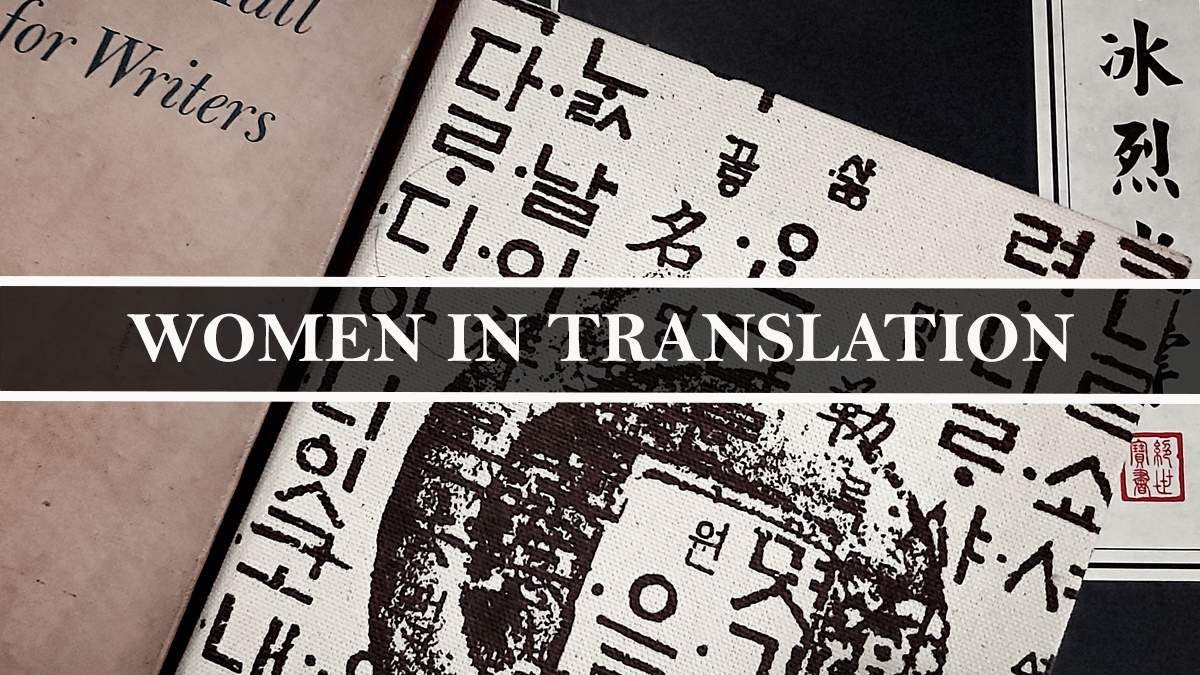 7 Amazing Books by Women in Translation – #WITMonth 2021

Sandaru R., 1 year ago
0
5 min

read
398
August is Women in Translation Month, a month celebrating female authors worldwide whose works have been translated from various languages into English. I've compiled a list of translated works written by women authors from all around the world that I've read this year. I also researched and listened to podcasts on the writers and translation works following each of these readings. They helped me admire the writers' efforts and those of the translators, who made a concerted effort not to let the originality be 'lost in translation.' I hope you all enjoy the list!
THAI
Book: Bright by Duanwad Pimwana
Translated by: Mui Poopoksakul
Ratings: ⭐⭐⭐⭐⭐/5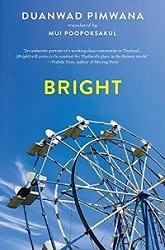 Bright is a meaningful novel to read this month. Why? It is a translation authored by a Thai woman writer, and it is the first Thai female author to have a novel translated into English. The story is one of the best I've ever read and fully deserved my undivided attention and a 5-star rating. The story starts with a five-year-old boy named Kampol getting abandoned by his parents. The families in his little community agree to provide him with housing and food on a rotating basis. The brief chapters serve as vignettes of stories about Kampol and the community. Some chapters are quite depressing, while others are quite amusing. This combination was what drew me in and made me fall in love with the characters and tale. This earns five adorable stars!
SPANISH
Book: The Story of My Teeth by Valeria Luiselli
Translated by: Christina MacSweeney
Ratings: ⭐⭐⭐⭐/5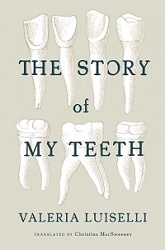 The Story of My Teeth is about a man named Highway who becomes the best auctioneer in the world due to his storytelling abilities. He is capable of selling any piece of material, including his own teeth. If that does not interest anyone, I don't know what would! I found another memorable piece of information on a podcast where the author was a guest on one episode. She described how Christina MacSweeney, before translating the novel, would ask her to send the songs Luiselli listened to while writing and describe the rooms she did her writing in, to create the same vibes and inspirations for her translation. I thought how excellent that piece of information was because it shows how much effort MacSweeney has put into delivering the novel's originality. It adds more value for anyone to read this book in the WITMonth.
CHINESE (TAIWAN)
Book: Notes of a Crocodile by Qiu Miaojin
Translated by: Bonnie Huie
Ratings: ⭐⭐⭐⭐/5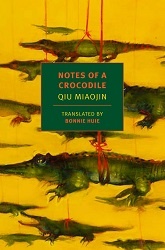 If I do not include a woman who represents the queer community in this list, it would be a list will be incomplete. Qiu Miaojin was a Taiwanese lesbian author who suffered from depression, much like the protagonist. Miaojin committed suicide at the age of 26, but this book will continue to live a very long time.
KOREAN
Book: The Vegetarian by Han Kang
Translated by: Deborah Smith
Ratings: ⭐⭐⭐⭐/5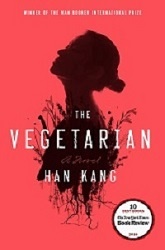 If it's Contemporary Korean Literature, Han Kang will be one of the top authors on that list. The Vegetarian won the Man Booker Prize In 2016, making it the first Korean-language novel to have won this award. Both Han Kang and the translator, Deborah Smith, received the awards. Despite Smith getting several critiques with "mistranslated" accusations, Han Kang has approved her translation, and the novel has gained popularity with most of the English-speaking book community.
JAPANESE
Book: Convenience Store Woman by Sayaka Murata
Translated by: Ginny Tapley Takemo
Ratings: ⭐⭐⭐⭐/5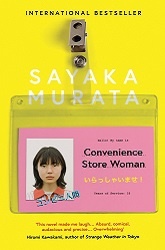 Many novels teach us how not to be cogs in society. However, Sayaka Murata's award-winning novel Convenience Store Woman tells us otherwise. It is about a machine-like woman who finds peace in being a regular cog in society while working in a convenience store. Both the original and the translation became bestsellers in their times.
DUTCH (later GERMAN)
Book: Diary of a Young Girl by Anne Frank
Translated by: B. M. Mooyaart-Doubleday
Ratings: ⭐⭐⭐⭐/5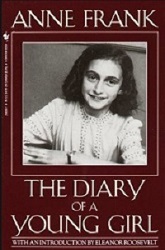 There is no need for me to explain why this book is on this list. Anne Frank's world-celebrated diary was originally written in Dutch and later translated into German first and English. The diary has been translated into 70 languages, making it the most translated book in Dutch history.
FRENCH
Book: Disoriental by Négar Djavadi
Translated by: Tina Kover
Ratings: ⭐⭐⭐⭐/5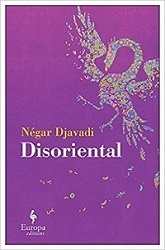 The last read for the women in translation month for me was again an exceptional one. This is a story of an Iranian family exiled to live in France. The protagonist, one of the daughters in the family, gathers her fragments of memories and stories about her family back in Iran while waiting for her turn in a Parisian fertility clinic. Similar to the protagonist, Djavadi had to move to France after the Iranian Islamic revolution. I wanted to include this novel because the original book is written in French, Djavadi's adopted language, instead of in Persian. I believe that tells us something about the story and the writer's actual experiences within similar circumstances. What a great book to finish the WIT Month.
All of these translators have one quality in common. They have tried to understand the original author on an equal footing to give us the best translation of the books. I hope you found this list helpful! Which translation would you like to read next? Let me know in the comments down below.
Related posts