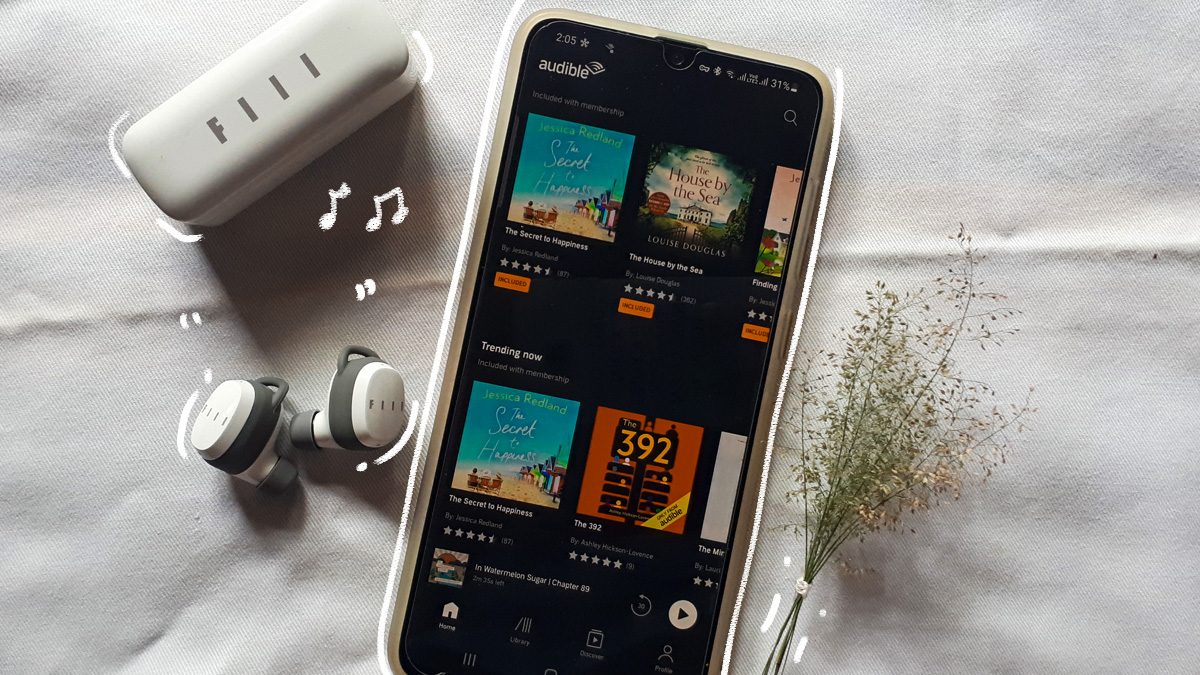 Best Audiobooks | Mid-Year Audiobook Freakout 2021
Sandaru R., 5 months ago
0
7 min

read
95
1. The Bluest Eye by Toni Morrison
Read/Narrated by: Toni Morrison
Duration: 7 hours 6 minutes
Ratings: ⭐⭐⭐⭐/5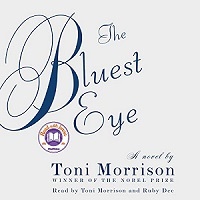 When I decided to read the book, I wisely chose the audiobook read by Morrison herself. Her tone surprised me a great deal. It sounded as if she was reading someone's eulogy. Her tone was slow and melancholy but surprisingly beautiful to listen to. I could feel her emotional weight in every word she has written. Of course, you need time to get used to her voice, and the whole reading is 7 hours and 6 minutes. Although there are trigger warnings for incest and child abuse, I believe everyone must read this book at least once in one's lifetime to appreciate how Morrison portrays racism, child abuse, and beauty standards from the perspective of children and adults.
---
2. The Yield by Tara June Winch
Read/Narrated by: Tony Briggs
Duration: 9 hours 50 minutes
Ratings: ⭐⭐⭐⭐/5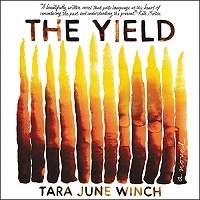 During the first quarter of 2021, The Yield by Tara June Winch gained much hype on the bookternet. I am not going to lie, and this hype prompted me to give its audiobook a shot. Of course, the beautiful book cover was also another reason. It is one of the prettiest book covers I have seen this year. The story is about the importance of culture and language and why it must be preserved. Set in Australia, August Goondiwindi, Poppy's(Albert Goondiwindi) granddaughter, returns home following his death. In the attempt to preserve the Wiradjuri: an Indigenous Australian language, Poppy creates a dictionary of the Wiradjuri language. These words are all explained in English, along with back-stories surrounding The Goondiwindi family. The audiobook was quite helpful during these sections, as there are actual Wiradjuri phrases spoken aloud. Instead of reading the sentences on paper, I felt it would be a good idea to listen to Tony Briggs, an Aboriginal voice actor reading them. The story, on the other hand, required complete concentration and effort. I had to listen to the same section numerous times to keep up with the intricacies.
---
3. Tiny Beautiful Things by Cheryl Strayed
Read/Narrated by: Cheryl Strayed
Duration: 8 hours 48 minutes
Ratings: ⭐⭐⭐⭐/5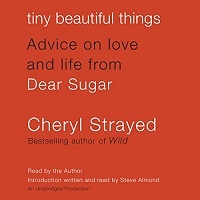 Tiny Beautiful Things is a collection of letters written to Sugar (Cheryl Strayed) by strangers on The Rumpus.net's Dear Sugar columns, as well as Cheryl's responses. These letters deal with love, family, sadness, loss, money, and family concerns. Cheryl Strayed states in the book that she knows she is not qualified to counsel someone professionally. However, for the people, it was the fact Cheryl gave all ears to listen to their troubles. Not everyone is lucky enough to have friends who are willing to listen to our complaints. Alternatively, it could be that actual therapy is too expensive. I preferred the audiobook version of this (read by Cheryl) for two primary reasons: The format of the letter responses and Cheryl's reading of the letters, and how her tone of voice shifts while reading them. At times, her tone sounded authoritative but kind; it is empathetic yet stern at other times.
---
4. Educated by Tara Westover
Read/Narrated by: Julia Whelan
Duration: 12 hours 10 minutes
Ratings: ⭐⭐⭐⭐/5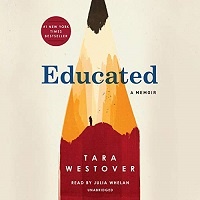 What does education mean to you? It is usually when a person learns from books or school. What if your family denied you access to education, medical care, and freedom of choice? Educated, the memoir by Tara Westover is based on a heartbreaking story of a Mormon girl breaking off from her toxic family environment. Her judgment about domestic abuse by her sibling was itself clouded as a result of how her parents and the other siblings react to it. It takes her a long time to realize why she needs to stand up for herself when it comes to educating herself at college, as well as her mental well-being is more important than staying with a toxic family. Julia Whelan, the narrator of the audiobook version, did a remarkable job in delivering the difference between the normal paragraphs and the dialog narration. I would usually cringe when the female narrators do male narrations and vice-versa. However, this narrator has so much diversity when reading the normal paragraphs and male dialogues. The only downside for me to give this a four-star was the story was too draggy in the first two quarters.
---
5. Efrén Divided by Ernesto Cisneros
Read/Narrated by: Anthony Rey Perez
Duration: 4 hours 33 minutes
Ratings: ⭐⭐⭐⭐⭐/5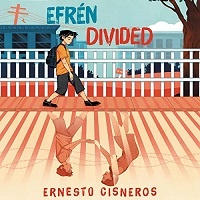 Efrén Divided is one of the best audiobooks I have read this year. The story follows a Mexican family residing in California at risk of being raided by ICE on undocumented families. Efrén Nava, our 12-year-old protagonist, one day discovers his mother was deported back to Mexico when he returns from school. Being the eldest in the family, he and his father try their best to reunite with the mother. One of the reasons I chose this audiobook version is that the author includes Spanish dialogues and vocabulary. It was more enjoyable to be read to than to be read on. Additionally, the entire narration is only 4 hours and 33 minutes long. You should be able to finish it in one sitting unless the mention of Mexican food causes you to pause. It was simply too mouth-watering, and I occasionally paused my audiobook to Google some of the cuisine titles mentioned. The only drawback was the narrator's attempt to replicate female and male voices as high-pitched and low-pitched, which was a little irritating when he did the female characters.
---
6. Know My Name by Chanel Miller
Read/Narrated by: Chanel Miller
Duration: 15 hours 24 minutes
Ratings: ⭐⭐⭐⭐⭐/5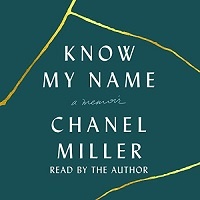 Chanel Miller's Know My Name is undoubtedly one of the best books I've read this year. This is another memoir read by the author. This year, I have increased my reading of memoirs. I feel memoirs, mainly when read by the author, always make excellent audiobooks, as no one else understands the tone and voice of the story better than the authors. Chanel's story is an in-depth depiction of her genuine emotions following her sexual assault at a Stanford University frat party. To make matters worse, she was unconscious during the assault and had no memories of it. The book details her experiences of that day and how it irrevocably changed her and her family's lives. She would be known to the world as Emily Doe to safeguard her privacy while Chanel Miller tries to maintain her everyday life. However, with such a traumatic incident, Miller struggles a great deal to keep up with two identities. While listening to her narrative, I could feel in my gut how empowering it is for her to speak up about the unfairness of rape. She even reads the victim statement she penned for the attacker. Her voice is calm and relaxed throughout the audiobook, but you can feel her real emotions of rage, despair, and pride in speaking up for women like her: women who live as Emily Doe-s.
---
7. Sadie by Courtney Summers
Read/Narrated by: Rebecca Soler, Fred Berman, Dan Bittner, Gabra Zackman and the full cast
Duration: 7 hours 57 minutes
Ratings: ⭐⭐⭐⭐⭐/5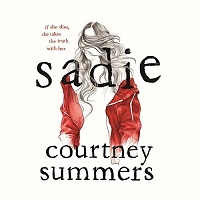 If you love crime podcasts, this is the book for you. Sadie, a nineteen-year-old who recently lost her younger sister in an unsolved murder, flees home searching for the culprit. Her mother is an alcoholic and irresponsible woman. Sadie's surrogate grandmother, distraught about the loss of both girls, approaches true-crime podcast narrator West McCray for assistance in locating Sadie. We get to follow the Story Sadie narrates and the podcast of McCray. With an entire cast reciting the dialogues, the audiobook is incredible, McCray's podcast running concurrently with Sadie's narration, and the sound effects enhance the experience even more. It was similar to listening to a movie rather than a novel.
Related posts