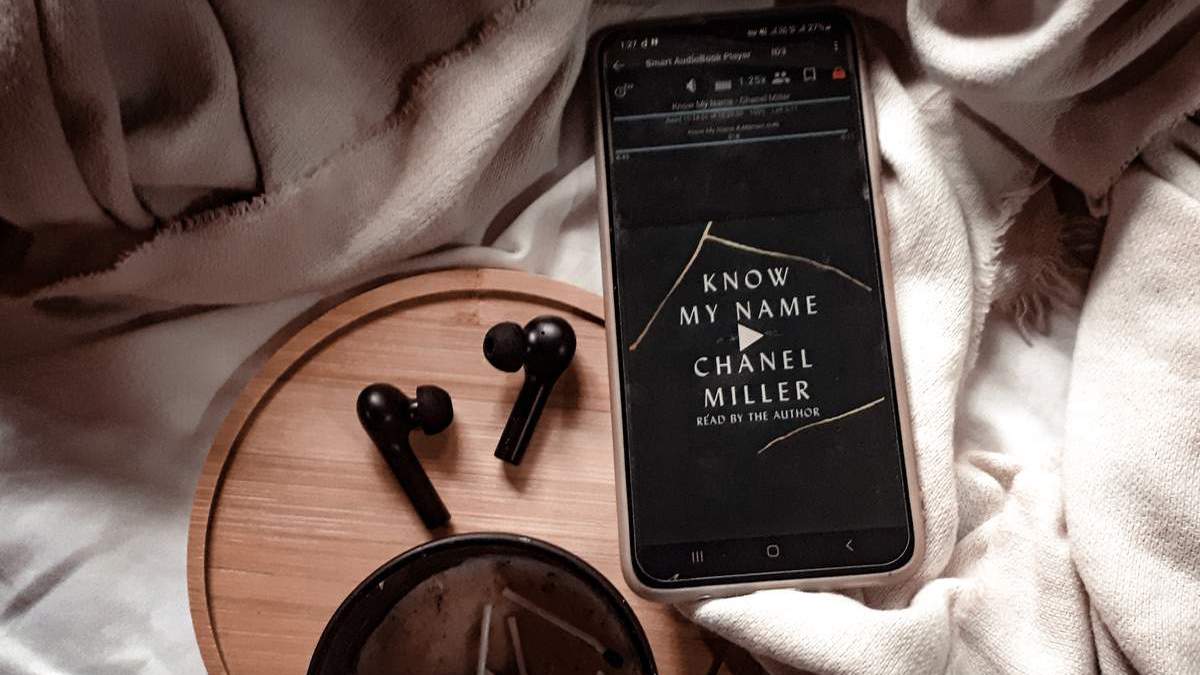 When you've been sexually assaulted, writing a book about it is probably the last thing on your mind. It is not as simple as many believe, not even coming to terms with that heinous experience, let alone publishing it for the entire world to read. However, people who have had a similar experience may feel comfort or confidence after reading this book. They may discover their voice and use it to speak out against sexual violence, regardless of how little it appears. That, I believe, is why Miller's memoir is deserving of the highest accolades in the book world.

"Know My Name," Chanel Miller's memoir, is one of the best audiobooks I've listened to this year (read by Miller herself). Chanel's memoir is an in-depth account of her honest emotions following the occurrence. She was only 22 at the time of the incident. She agrees to accompany her sister and another friend to a frat party on the Stanford University campus.
According to the defense attorney, her first mistake was attending a frat party, and the second was her alcohol consumption. She wakes up behind a dumpster the next day as two graduate students discover 19-year-old Brock Turner on top of her body. Miller, who is half-naked and unconscious, has no recall of the encounter.
Throughout her court fight, she maintains the identity of Emily Doe to safeguard her privacy. Even if she tries to keep Emily Doe separate from Chanel Miller, the trauma does not allow her to do so. We get to hear her thought process and how the traumatic experiences even after the incident unfold.

Miller addresses her experience on the day of the rape and the roles the law and the media played in the horrible aftermath. The law forbids females to be on the jury of sexual assault court cases because they could be biased towards the victims. The system also layers the degrees of sexual assault. According to law, digital penetration is not as severe as penile penetration. For the victim, there is no difference, and there is no point in trying to justify the damage. Even the law is supposed to be on the culprits' side, reducing their sentence if they behave well while imprisoned.
Media, on the other hand, would write about anything to gain publicity. The comments from the public stating pity for the abuser rather than for the abused show the hypocrisy in the world we live in.
It broke my heart into pieces to read about all her endurance throughout the whole ordeal. As a woman myself, I felt for her in every limb of mine. This is one of the strongest memoirs ever written. Regardless if one is a man or a woman, they should all read this at least once in their lifetime. Total shining five stars!
Related posts