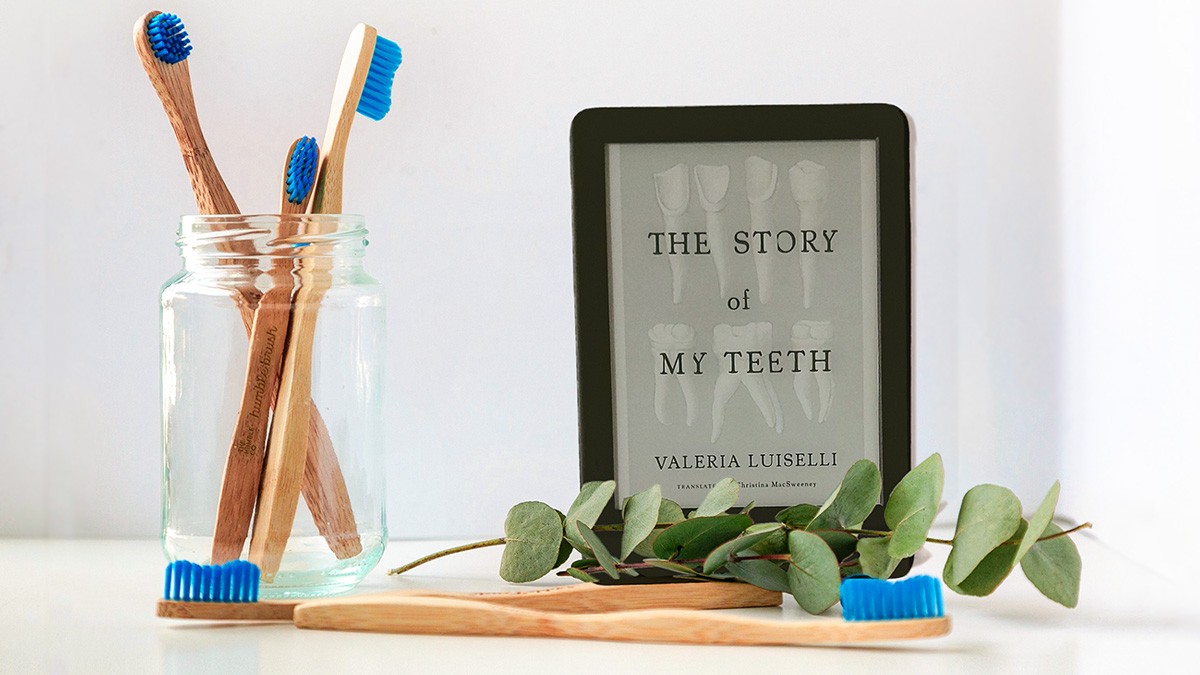 Review: "The Story of My Teeth" by Valeria Luiselli

Sandaru R., 11 months ago
0
1 min

read
400
The power of storytelling is a fantastic thing. Being book lovers, I am sure you guys already know that by now, but this article is not about that. The storytelling I am referring to now is what the main character in The Story of My Teeth is all about. Gustavo Sánchez Sánchez ( no, I didn't type that double. He has two Sanchez in his name) aka Highway, is a braggadocio-filled man who proceeds to auction and sell the most ridiculous objects including his own teeth. How he does that is–through his irresistible storytelling abilities.

At first, the objects he uses to auction seem like something people do not want even they are free of charge. However, by the time he is done with his stories full of hyperboles, paraboles, and allegories surrounding the objects, people line up to buy them, it seems us, readers, as the most stupifying acts. That is the power of storytelling; it can add value to any object with the help of the right story.

The story has several vignettes named after geometric properties such as The Hyperbolics, The parabolics, The circulars…etc. I know it sounds too mathematical for a fictional book in such a storyline, but it all makes sense in terms of the human nature of the protagonist. Like hyperbole, he exaggerates his talks and creates stories to auction his collectibles.

It was such a fun read and definitely an interesting one that kept me hooked to the book till the end.
Related posts